Our Policies
Payment and Refund Policy
All transactions will be completed in Canadian Dollars.
Skate Canada Fee – Any skater who is not currently a Skate Canada member will be required to pay an additional $32.70, which will be added to the registration fees. Membership is from September 1, 2017 to August 31, 2018.
NSF Cheques will be charges a $25.00 administration fee.
No refunds (either all or partial) will be given after November 1, 2017.
Skate Canada membership/insurance fee is non-refundable.
We accept; Visa, MasterCard,
By accepting this policy, you are giving explicit consent to Stony Mountain Skating Club to share your personal data (members & participants) with Skate Canada, for the purpose of registering/insuring your skater while on Stony Mountain Skating Club ice sessions.
We accept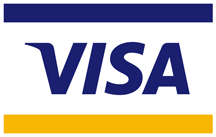 Table Title
| Column 1 | Column 2 | Column 3 |
| --- | --- | --- |
| When you are in the content WYSIWYG editor: | Right Click to see table edit options. | Row Cell 3 |
| Row Cell 1 | Row Cell 2 | Row Cell 3 |
| Row Cell 1 | Row Cell 2 | Row Cell 3 |
Bottom Content Title
This is an additional section to be able to add content